Bar Rücktresen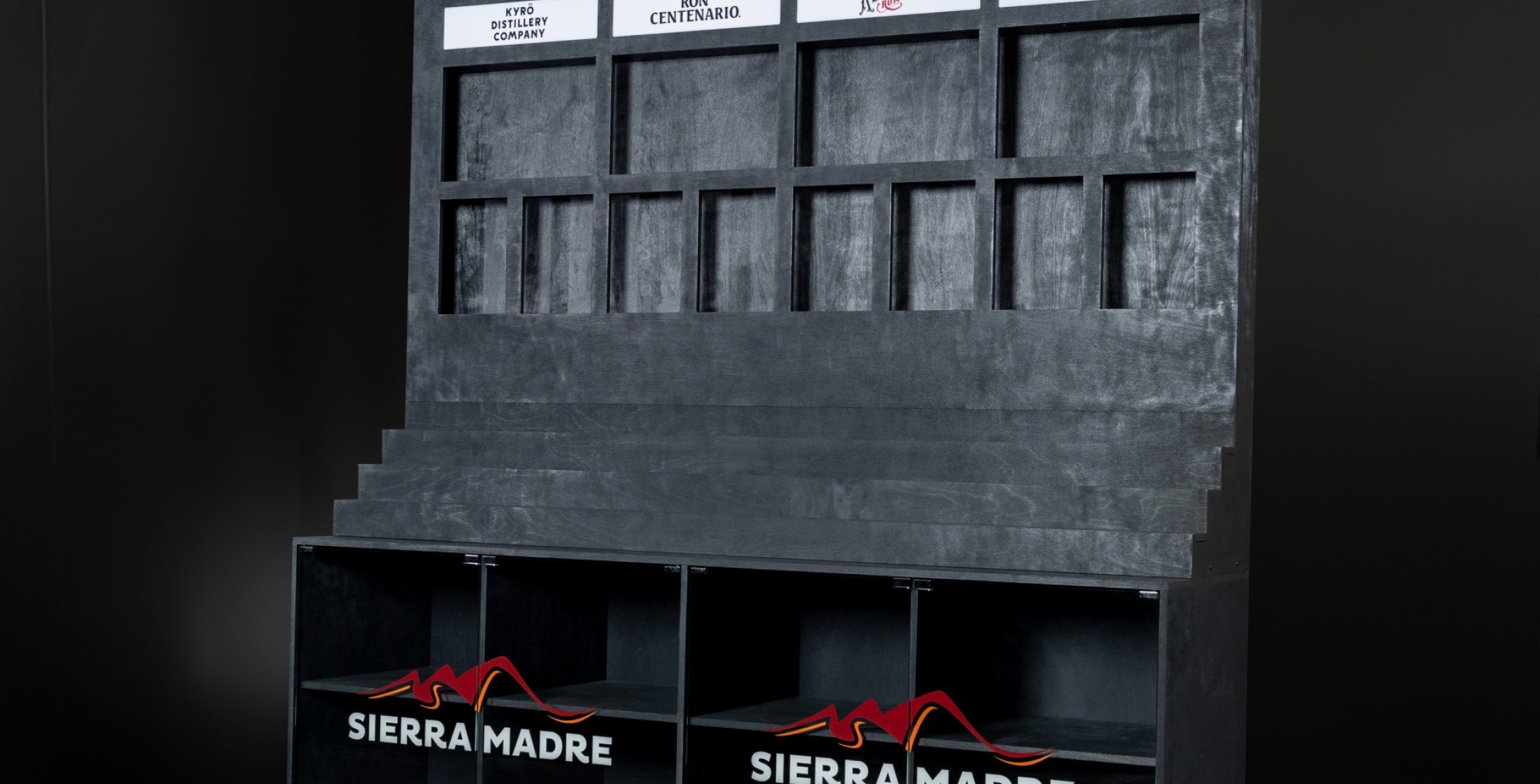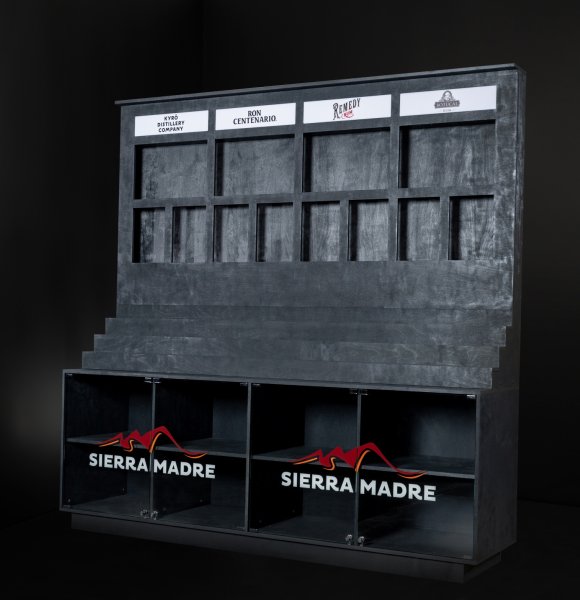 Another project for Sierra Madre, a distributor of various brands of alcoholic beverages, and a long-time client of ours.
This display cabinet is dedicated to high-end products. With a clever use of materials, we came up with a premium product. The edges of the 'aged' birch plywood are finished with natural banding, and the varnish protects the wood and highlights its natural grain. The logos are illuminated, and the bottom compartment is finished with safety glass with UV print on the inside. The cabinet seems to be made of a single piece of wood. A robust, premium and yet affordable product.
The bar's dimensions are always adapted to the intended location.