Display furniture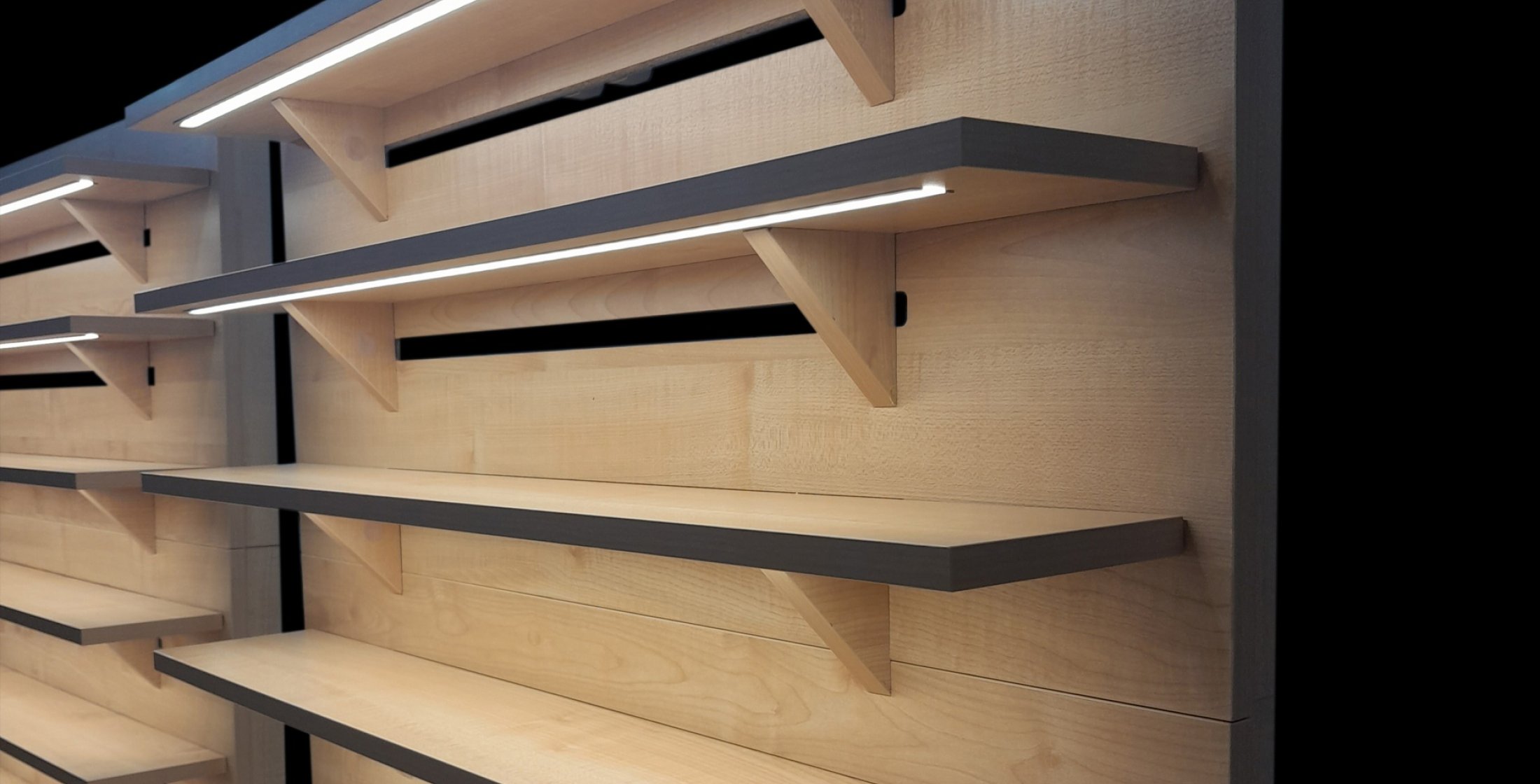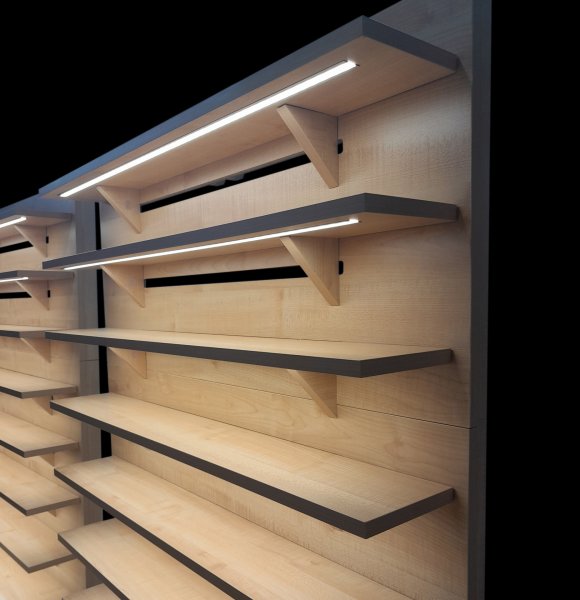 At the request of our regular customer Yeti Factory, we prepared cabinets with shelves that blended into the harmonious character of the exhibition stand with culinary herbs and olives from DARÉGAL.
The base of the cabinets is a furniture board in two color versions - white and imitation wood.
The lower part of it is formed by a lockable cabinet, the spacious interior of which comes in handy during events lasting several days. And the full effect is given by the illuminated shelves at the very top, and they are the ones that attract everyone's attention.