Line of display furniture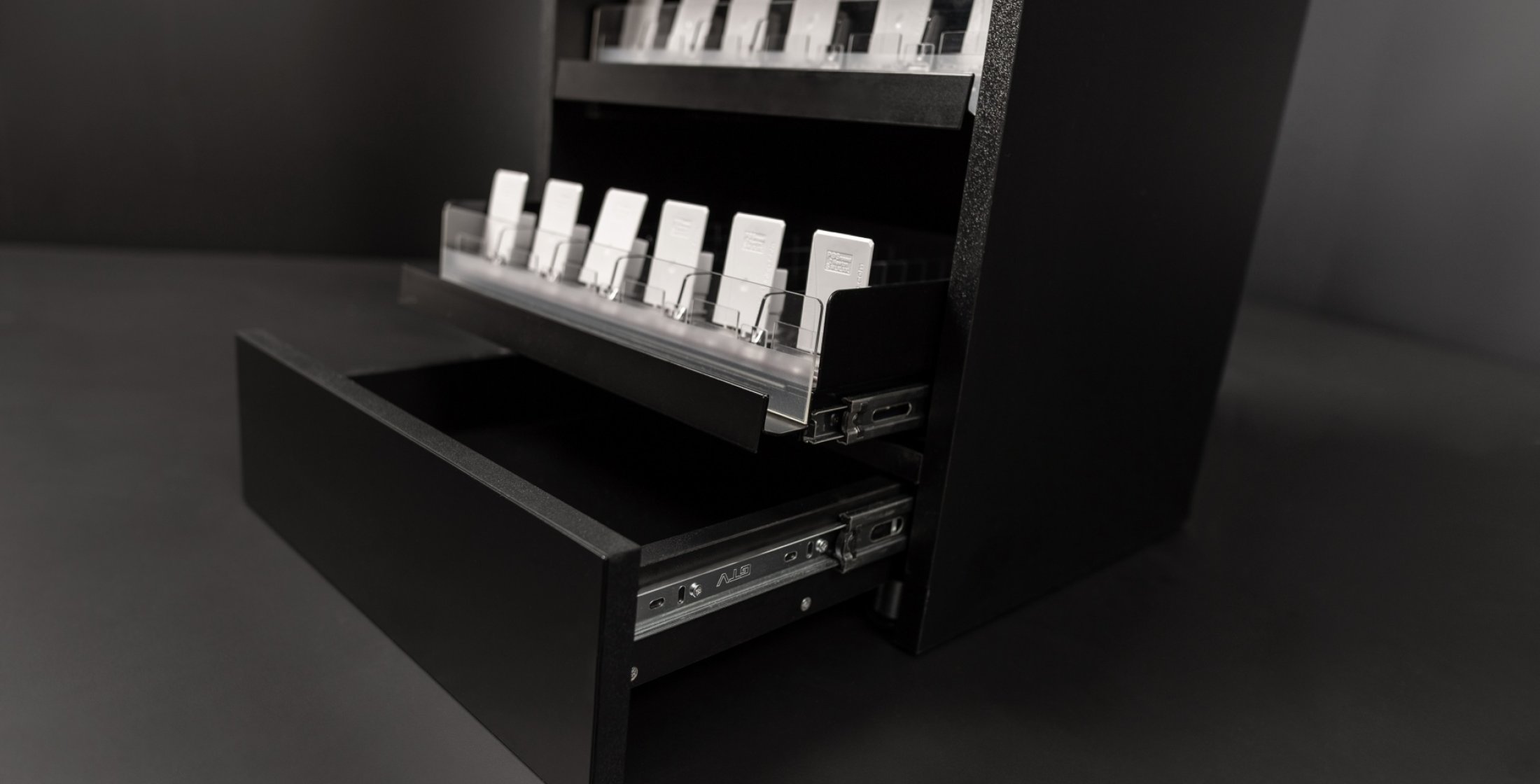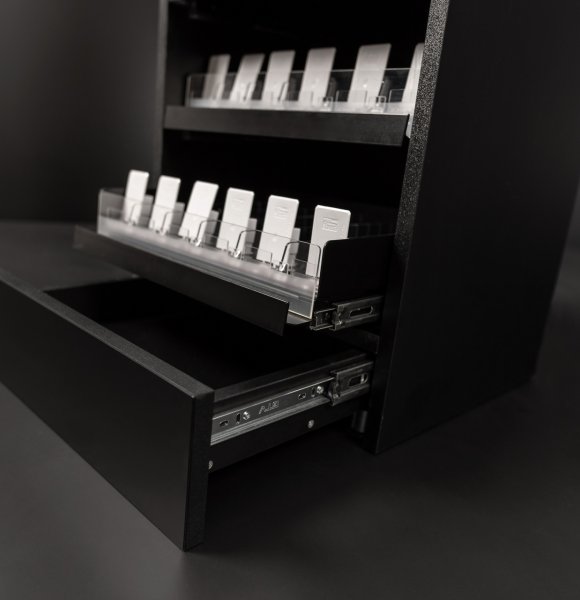 The successful line of display furniture has just been joined by a narrow cabinet presenting Imperial Tobacco products. With a number of newly added features, it clearly stands out among other pieces from this line. The top box has a practical compartment holding extra product quantity, and the plinth comes with a hidden drawer, for example to store promotional materials.
When it comes to store furniture our cooperation with Imperial Tobacco has always aimed at ultimately replacing the whole line with a more modern one.
The first piece to be put on the market was a standing cigarette dispenser simply. The market quickly accepted its unique appearance and functionality. As a result, the subsequent pieces have been designed in the same style.
Currently, hundreds of pieces of various cabinets and dispensers are already serving in the market.