Display furniture Lierac Les Halles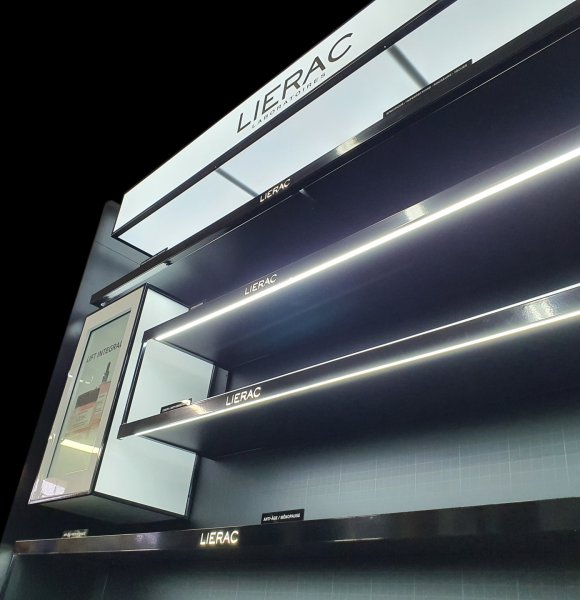 Another premium design and implementation for the Lierac brand, commissioned by our regular client Yeti.
Black lacquered MDF adding even more elegance than previous realizations, as well as an incorporated TV will certainly attract the attention of many. Price strips and additional led lighting were placed on the shelves. In order to maintain consistency with previous realizations, an element in the form of a white backlit topper has been duplicated.