Display Jack Daniel's "Super Premium WHISKY"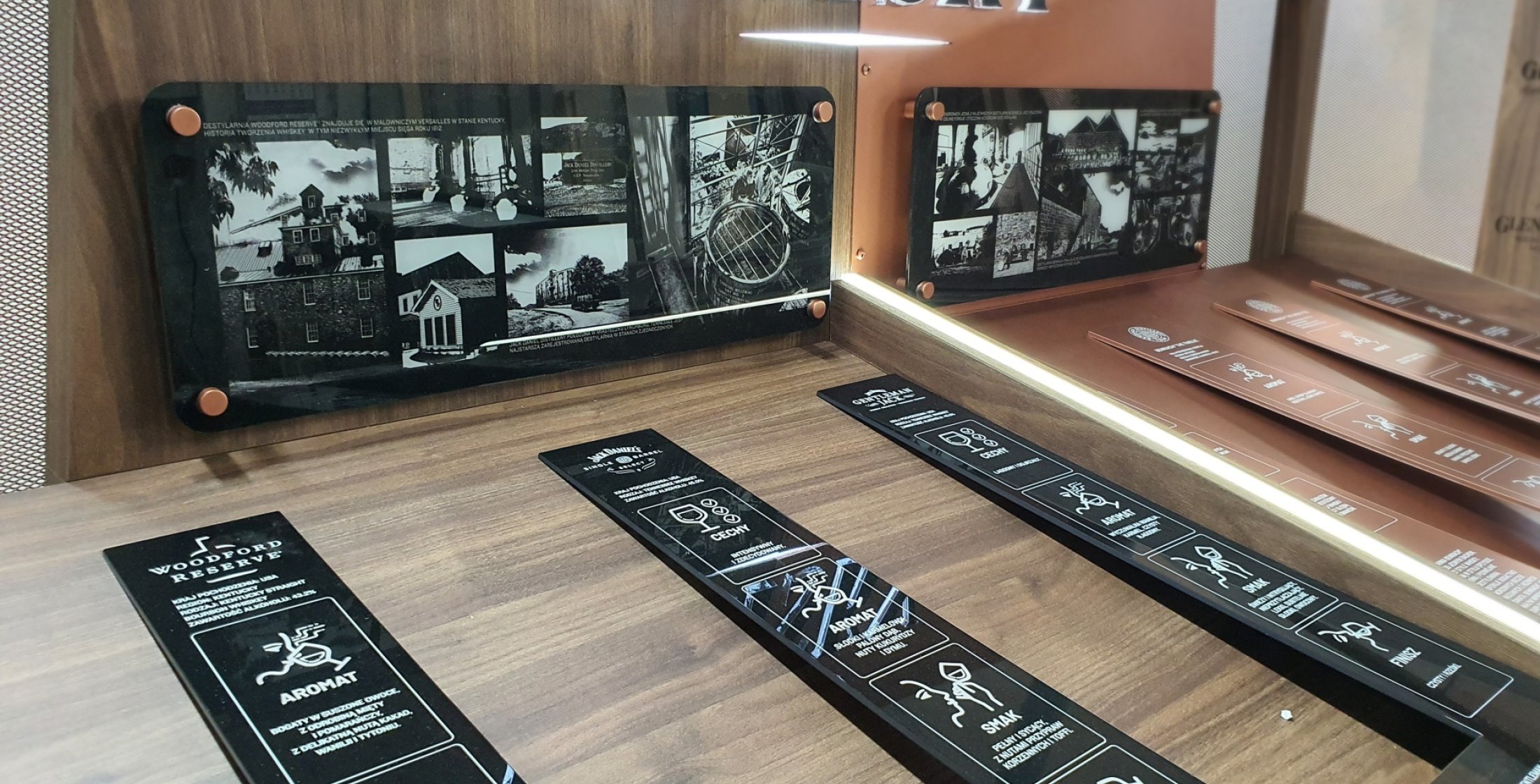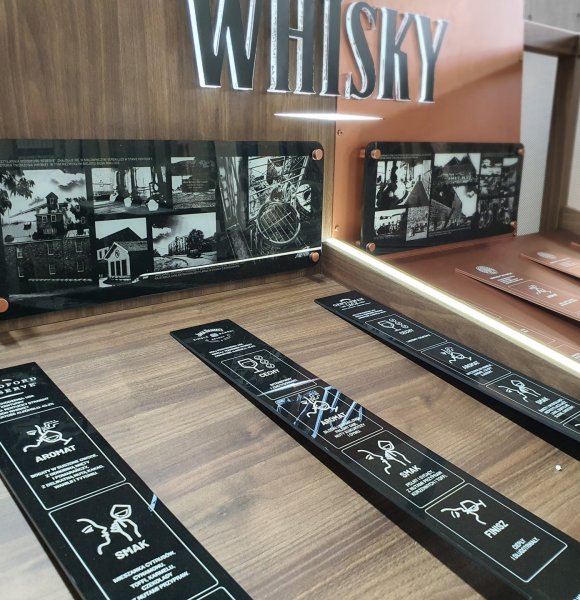 POS was created to present whiskey brands belonging to the Brown&Forman corporation, i.e. Jack Daniels, Benriach, Glendronach, and other. It was manufactured by us on the order of the Focus Nation company.
The display is a combination of furniture board in decor made from dark wood with copper elements. Such combination of resources and colours make the stand appear as a premium stand. Details such as copper mesh, real copper pipes covering shelves and subtle backlight give it a unique character.
This project required from us precision and innovative approach. We like such projects the most.