Counter display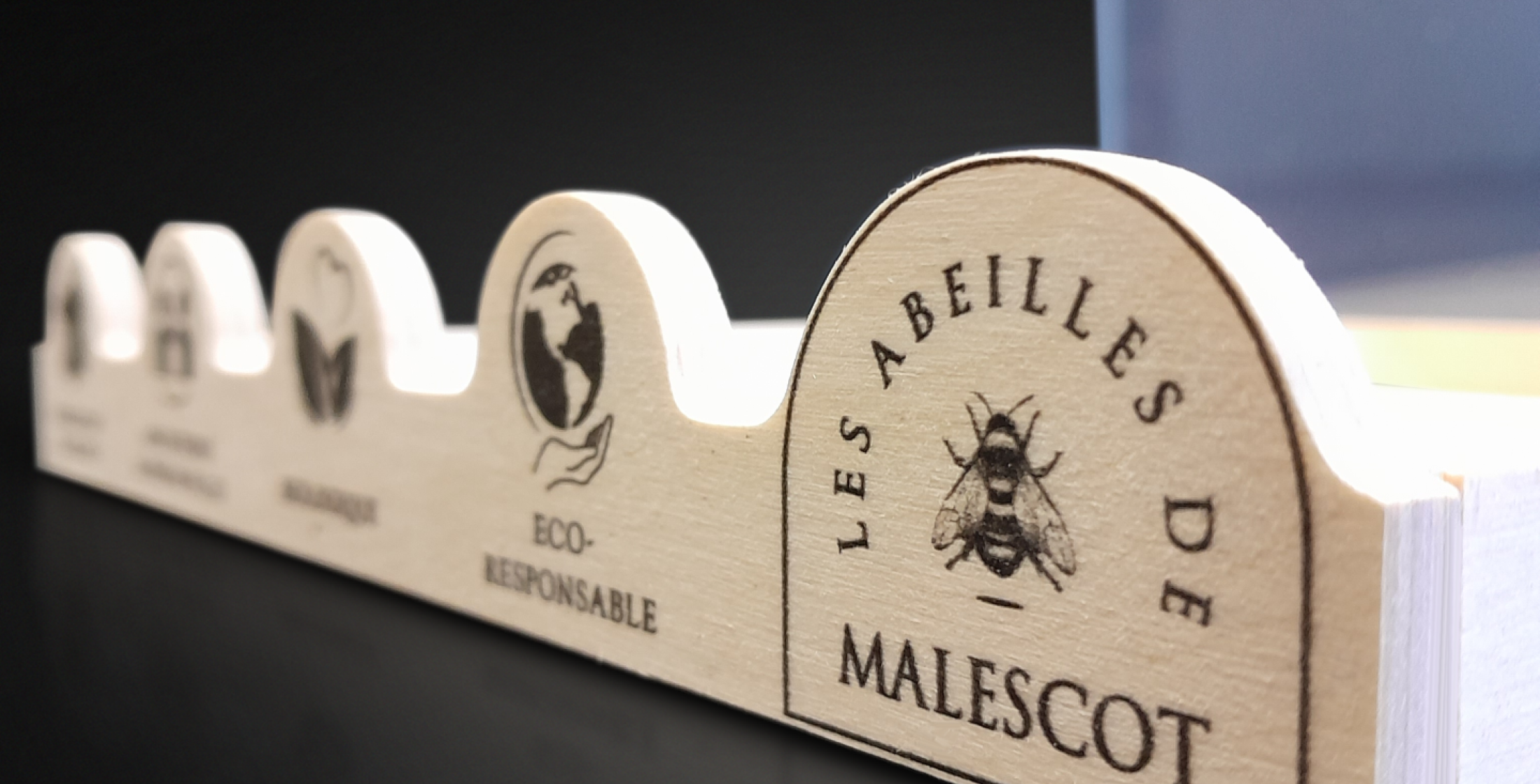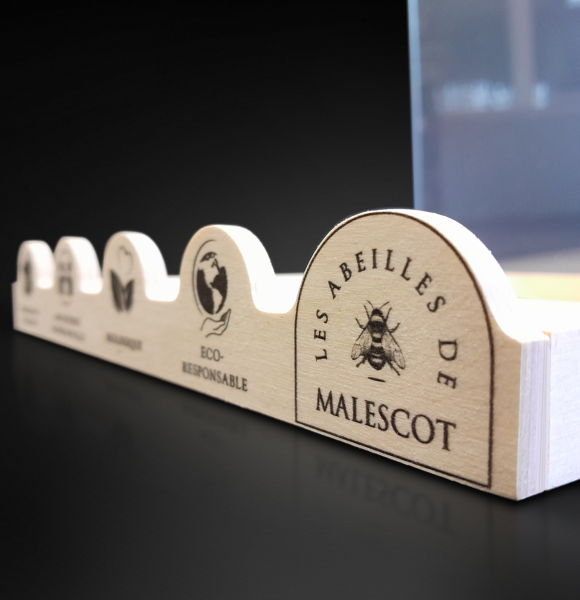 Plywood is one of the most desirable materials in the eco trend.
It is a very graceful material with unlimited possibilities in terms of direct printing and shape cutting. This makes it possible to create a unique and, most importantly, durable nalad display, such as this one for the Les Abeilles de Malescot brand, commissioned by Yeti Factory.
This is another realization that provides the opportunity to use the same display for changing marketing campaigns. The back, assembled by the client with rivets, is a folded PET for interchangeable graphics. The base of the display was made of birch plywood.