Display Schweppes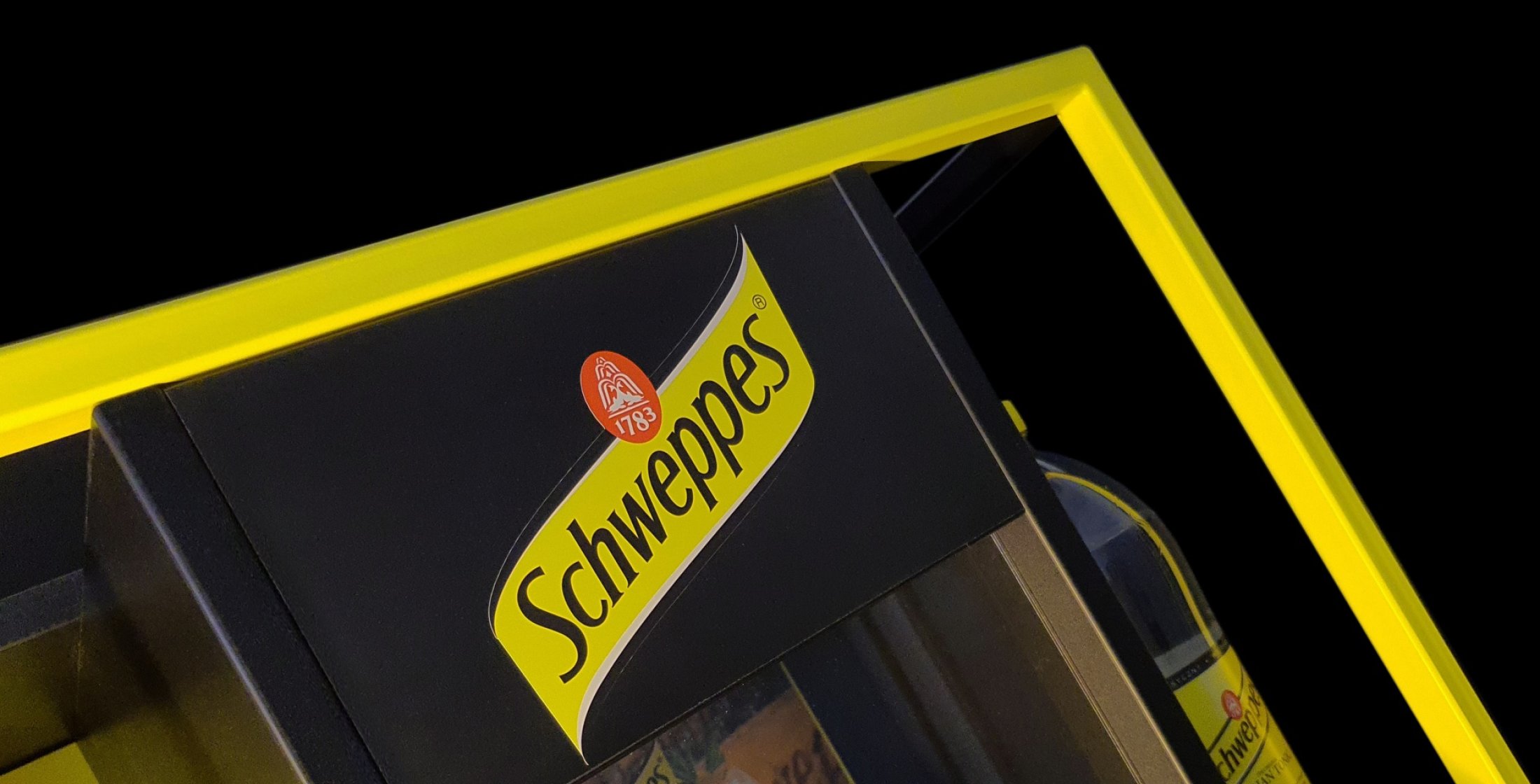 Display for exposure drinks of a well-known brand. Made of durable and resistant materials.
Its construction is a combination of furniture board and steel elements, thanks to which the shelves can bear the weight of the products. The colours of the shelf refer to the brand's colours. The yellow frame is not only an eye-catching element, it also protects the shelves from being hit by e.g. shopping trolleys. Additional advantages of this stand are interchangeable graphics and cabinets for displaying products.
A classic stand with interesting and functional elements is a proven recipe for attracting customer attention.